Live from the Metaverse
We believe in the power of live music. The right song at the right moment unites a crowd into a single entity and unleashes the kind of energy you can't get anywhere else.
When Covid got in the way of our longstanding collaboration with Tomorrowland, however, we had to get creative. We harnessed our mastery of Unreal Engine to create a VR festival experience where anything was possible.
Our unique VFX animations take those moments into new dimensions by creating awesome, immersive, interactive experiences. Our team of live music experts worked in collaboration with the organisers, the DJs and our motion graphics animators to create immersive, spontaneous performances that gave virtual festival goers a better-than-life experience.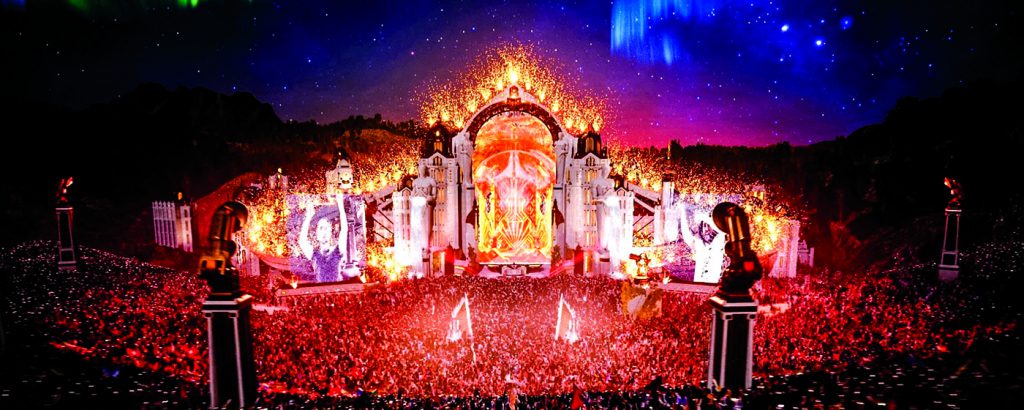 That means artists performing in green key so they can be seamlessly integrated into a live environment where imagination is the only limit. It means audio cued and mixed exactly as it would be if your favourite EDM acts were performing in front of you. It means lighting and pyrotechnics controlled live to create visuals that are even more immersive and out-there than in person, 3D camera tracking that makes navigating your virtual event a unique thrill. An experience that's literally Out of This World.
Prismax bring your wildest dreams to life. Creating virtual experiences that take place in fully realised worlds. Where real bands interact with Unreal settings that are born from your own imagination. And we're only getting better. When we began creating virtual experiences in Unreal Engine, 90% of our time was spent on development, honing our skills and making the impossible possible. Now, we're able to spend that 90% on execution, realising ideas fully and in-depth. Of course, we never stop finding new ways to push the boundaries.
Get in touch to learn how we can help to realise your virtual vision, however crazy it seems.