Telling the story of Latin America's most popular festival
In 2021, we created the entire virtual edition of Tecate Pa'l Norte, one of the most popular music festivals in Latin America. In 2023, we were invited back to help set the mood and deliver on the Tecate Pa'l Norte slogan and promise: 'Siempre Ascendente' or, 'Always Rising'.
We translated that year's iconic lion in 3D, creating a colorful and immersive 3D animation, fully rendered in Unreal Engine. A countdown to each artist's announcement helped hype up the crowd and made sure the artists were welcomed onto the stage with thunderous applause. The screens wove together the different performances and helped tell the unique story of the festival.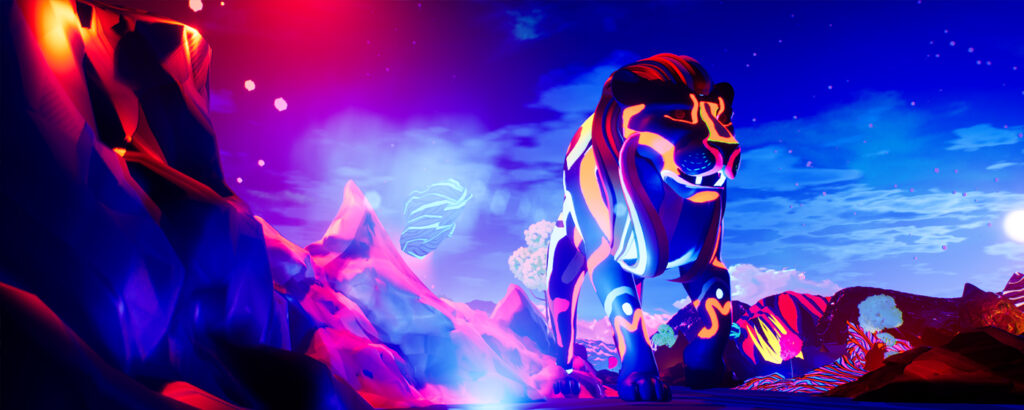 On the smaller Viva Aerobus stage, artists arrived in style. A 3D animation of a Viva Aerobus plane took off from the main stage and delivered the artist safely to their destination, ready to kick off their performance with a bang.
Want to take your next festival out of this world?
Get in touch