Experience one of the largest metal festivals in Europe
Client
Graspop Metal Meeting, commonly referred to as Graspop, is a well-known annual heavy metal music festival held in Dessel, Belgium. It's one of the largest and most prominent metal festivals in Europe, featuring a diverse lineup of metal subgenres, including but not limited to, thrash metal, death metal, black metal, power metal and more.
Graspop Metal Meeting has gained a reputation for its diverse lineup, great atmosphere, and the sense of camaraderie among metal fans. It has featured both established and emerging acts, making it a significant event in the metal community
Challenge
We already had the experience of working for Graspop as a classical VJ. But this year we were challenged to apply an entirely virtual set in which we could interact live with all different technical disciplines. Prismax created for this type of challenge its own software, called xLive. This was the first time we applied xLive to a non EDM show. We also had to create all specific custom-made content (3D modeling, world creation, custom special effects). Going out the box by using our full creativity, was the only way to go. We had to design a unique experience in an entirely different setting, as it is for EDM.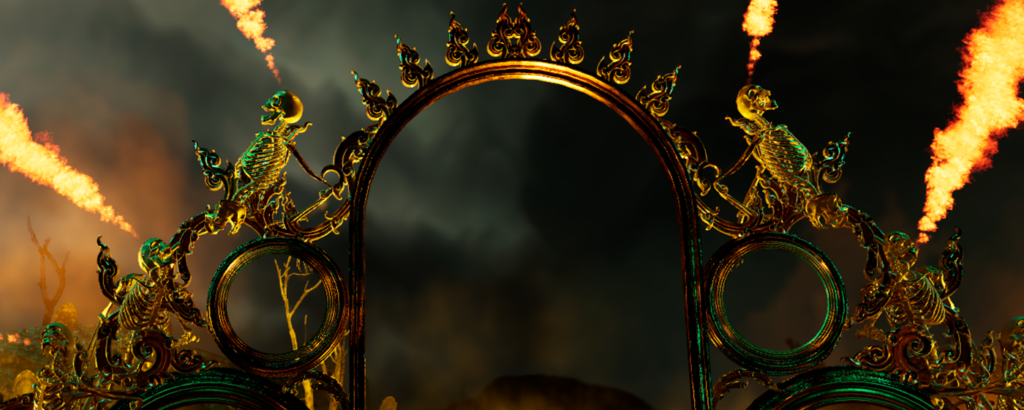 Solution
We got the basic assets, artwork and the keywords from the festival organizer, Graspop and started with the creation of the virtual experiences. Prismax had to use a maximum of creativity to transfer this artwork into an attractive virtual world.
We created nearly all the assets ourselves with 3D and added several experiences to that, such as pyro and other special effects. We did the full implementation with xLive.
Result
We created incredible visuals and gave the audience and the customer an immersive experience they never dreamed possible. Graspop was delighted with the result. Also, the technical support people from the festival itself were very enthusiastic.
Prismax is also very proud of this realization because we have shown that our approach, creativity and technology also work in a non EDM environment. We cannot wait to start with the preparations for next year's edition of Graspop.
Get in touch